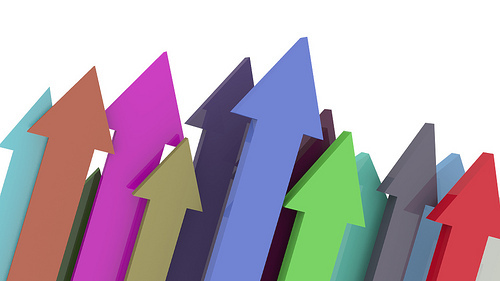 If you're a blogger, chances are you are pretty familiar with the term "page rank." Chances are also probably pretty good that you are familiar with the age-old blogging question, "How do I increase my page rank?"
It's completely understandable why you would want to increase the page rank of your blog. After all, the higher your rank, the greater the chance your blog will be indexed on the first pages of the search engines. And, when you are indexed on the first pages of the search engines, the greater the chance the link to your blog is going to be seen and clicked on, which means more page views and more success for you.
Since increasing page rank is one of the most important quests of a blogger, you are probably wondering exactly how to go about actually doing it. There are several tactics you can use to get your blog out of the bottom of the barrel and onto the top of the pile in the search engines.
Here is a look at some of these tactics:
Posting Consistently.
If you want your blog to be noticed by the search engines, and by readers, you are going to have to add posts on a regular basis. It stands to reason that the more regularly new content is added to your blog, the greater the chances the search engines are going to actually be able to see your blog. Regular posting lets the search engines know that your blog is active, which means you will have a better chance of increasing your ranking.
Useful, Unique Content.
Even more important than posting consistently is posting useful and unique content on your blog. Search engines will check out the content on your blog to look into its quality. They will check to see how useful the content is — how much your intended readers will actually benefit from it. They will also check to see that the content is new and that it hasn't been posted anywhere else. Copied or spun content on your blog is a big red flag and can actually get your blog suspended. Always post useful and unique content.
Build Backlinks.
A backlink is quite literally a link that will direct readers back to your blog. There are several ways you can build backlinks to your blog. You can submit a guest post or a comment on a higher-ranking blog in the same or a similar niche as yours and include a backlink to your blog in your submission.
You can also submit blog posts to social networking sites and article submission sites with backlinks to your blog. The more quality backlinks to your blog, the more the search engines will see that your blog is valuable, which will increase your page rank.
SEO.
Make use of SEO. Include keywords in posts, tags, titles, and descriptions. However, don't make your content appear spammy by over-stuffing it with keywords, as this can actually have a negative effect on your page rank.
A high page rank is like a gold medal in the world of blogging. Employ these tactics, and you'll be sure to increase your ranking.
What Are Your Feelings About SEO?
Do you have a good handle on improving your blog's SEO ranking or does it all seem a little overwhelming?  Share your thoughts in the comments below!
About the Author: Bridget Galbreath is a writer who is well versed in a wide range of topics, including blogging, reputation management, and how to remove information from the internet.